Pinnacle Estate Properties, Inc.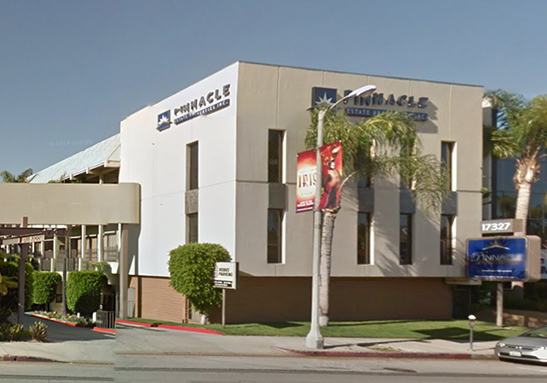 COMPANY HISTORY
A real estate company, regardless of its size is only as good as the individual agent working for you.
The founders of Pinnacle knew this when they formed the company in November of 1985. They set out to create a FULL-SERVICE company of trained professional agents that would provide the kind of service clients expected and deserved, but rarely received. That philosophy is reflected in their name and corporate goal, which is to provide the "Pinnacle of Professional Service."
Pinnacle opened for business with eight agents in a 1,900 square-foot office in Northridge. A year later, it had grown to fifty agents and represented 450 homes. Pinnacle now has approximately 800+ agents and has been the Number One company in the North San Fernando Valley for the last 22 years. The company also owns and operates its own escrow division, a lending division and a flourishing relocation department with a strong relationship with Cendant Mobility-the number one relocation network in the United States.
SERVICE
Despite its rapid growth, Pinnacle's level of service is still among the best in the industry. The reason is simple. The company's founders have never lost sight of their commitment to quality service.
MARKETING
Pinnacle provides a "state-of-the-art" marketing program designed specifically for today's complicated marketplace. The professionals at Pinnacle know they must create an emotional interest in a home, making it stand out among others by highlighting the special features and improvements. So, in addition to the traditional prepared, which brokers and buyers use as a guide while touring the home. These " sales people" are the seller's guarantee that their home is being shown properly and that the price is justified.
In real estate sales, knowing the territory is vital and it's a big job to stay on top of the market in the approximately 25 communities. But, please be assured that your Pinnacle professional is well versed in prices, properties and trends.
PROFESSIONALISM
The owners of Pinnacle have demonstrated their leadership abilities and constantly keep abreast of the ever changing real estate market.   That high level of professionalism is maintained through Pinnacle's extensive agent training program.
INNOVATIVE
Having been the first real estate company in Los Angeles to have all their listings on the internet, Pinnacle is dedicated to being on the cutting edge of technological advancement for real estate sales.
COMMITMENT TO THE COMMUNITY
Pinnacle Estate Properties, Inc. is a thriving, successful company, but with that success comes a responsibility to the community it serves. The people of Pinnacle Estate Properties have never forgotten that responsibility and regularly work to raise funds for a variety.
THE END RESULT
Pinnacle has set the standards for performance, integrity and service, by which other companies measure themselves.